Penpal Friends?
As with any friendships in life, some people remain penpals for only a short time, while others continue to exchange letters and presents lifelong.


i have a very unique hobby
,
i love to send letters, postcards,a
lil gift to my penpal friends.
and one of them is Emelie, My Favourite Penpal. S
he comes from
Sweden, we've been friends for 4 years, and every end of year, i'll send a Christmas Card for her, and this year, i wont forget :P just wait and see Emelie hehe. Thanks for being my FRIENDS =)


Tack Emelie,
Jag älskar dig!!
tack för denna vackra örhängen , emelie♥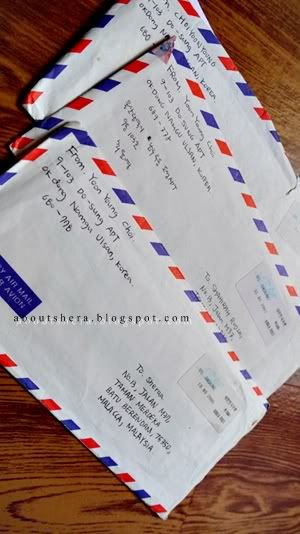 I've lost a friend from Korea, Choi Young Yoon.
It was my mistake!! i don't reply to her last Letter. In her last letter,she told me that she
will further her studies in U.S.A
.
wherever you go i pray for your success =) Missed my Young Yoon.