This is Meh, Shahirah Rodzai, x silap mase nih aku 3 tahun or 4.





Meh, Shahirah Rodzai and my Brother Shamin Rodzai, aku ngn bro aku jarak umo setahun je mase ni aku 4 die 5, well klau korang nak tahu, kenape muke aku mcm tu dlm photo tu? itu mmg HObby MIN!! Klau die x buat aku menangis satu hari x sah! die kaki BULI aku mase kecik(well aku pnh ade niat nk bunuh die mase kecik, siap amik PISAU lagi)haha, dah besar x de dah, PEACE babe :P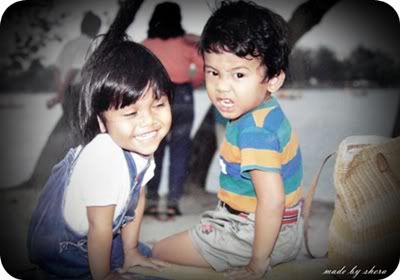 sape si Apek??nih?haha NI Hazwan, Couzin aku yang paling rapat since baby. Die nih pun Kuat BULI gak! (kite org rapat maybe sbb same age kot)


Location dia, aku x ingat dah, tp rase2 mcm kat zoo negara(kot)"mse kecik2 je g zoo negera, dah besar tringin gak" tp paling teringin Muzium Orang Asli :P lolz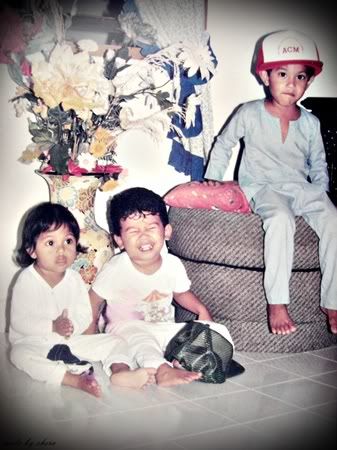 Kami Bertiga, Me(shahirah Rodzai) Hazwan , and Min (Shamin Rodzai)
Location : Bt 16, Rawang.