haha yes!! hari ni 3 Feb, dah masok hari ni dah cukup 3 kali aku dok tgk
"Ruk Jung"(the Memory)
at Astro Box Office. Tiap kali aku bukak chanel 952 mesti cite ni ade so tgk lah!! hahah
My mum tiap kali die lalu, die gelak. Die gelak sbb aku ulang TGK!! walaupon cite ni dah lame 2006 *Hero die comel sngt!! tu yang x tahan nk tgk tu.
Ruk Jung ni Thai Romance Comedy, Actor Film
Rattapoom
and Actress Paula Taylor.
A song from the movie Rak Jung(The Memory) sang by Film Rattapoom.




cite ni sebulan akan ulang kat astro box office, so cukup sebulan bulan 2 ni 28 KALI ah TGK makne nye!! haha



Amary - 06 - ที่เดิม (Ost.รักจัง).mp3
(Download)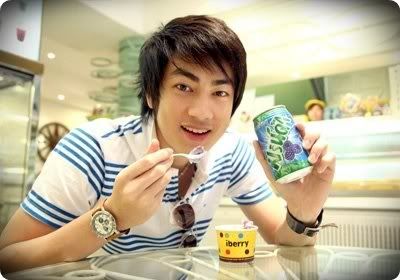 aww, Im in Love with you Film!!but Nickhun still in my HEART! Never Replace :P